Welcome Home!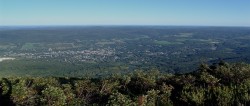 Finding a home in Berkshire County, or Southern Vermont, can be very rewarding. Steepleview makes it easy with agents that are native to this area and are well educated in all aspects of real estate. Steepleview Realty is a unique company in comparison to other Berkshire real estate companies. We are a PROGRESSIVE company using MODERN technologies with a CREATIVE staff of associates. Well known for "Getting the Job Done", Steepleview has sold real estate properties previously on the market for years with other firms and we have closed real estate transactions for buyers who never thought they could own a home.

We are members of the Massachusetts Association of Realtors, we are a fully computerized company that is connected directly to the Multiple Listing Service and the worldwide web to provide our clients and customers with up to date information with the touch of a button. When you hire Steepleview Realty you get a qualified team of real estate professionals working for you.
The Team
Jennifer G. Segala (Broker-Owner)
I am a native of Berkshire County , I graduated from Drury High school and Mass College of Liberal Arts with a degree in marketing. I have been in real estate for over 30 years. I started Steepleview in 1998 with offices in Adams and Great Barrington. Over the past 18 years of operation I have expanded my company to include 20 agents with physical locations in Egermont, Pittsfield, Adams and North Adams. I am also a Licensed Broker in Ma, VT, NY & FL . One of the well known attributes I also bring to Steepleview is that I am a state certified real estate instructor with 26 years of teaching experience and we have a real estate training center in our office to help educate our associates on a daily basis.
Deb Trzcinski (Broker-Owner)
An Adams native and graduate of Gateway School of Real Estate, I have been practicing Real Estate full time for over 25 years and have been associated with Steepleview Realty since its beginning and became a partner in 2015. I hold both a Massachusetts and Vermont Real Estate License. My back ground in real estate began over 40 years ago when I purchased my first property. Since then I have owned and managed numerous rental properties in the area. My personal experience has lead to a specialization in residential and investment property sales. I am also a certified energy auditor and worked in the energy conservation field for over 10 years. I lived in Cheshire for 20 years but recently decided to move back to Adams where I currently reside. I have three grown children; Kristy, Michael and Daniel and 7 grandchildren.
Pauline Green (Broker Associate)
A Massachusetts Broker and CBR (Certified Buyer's Representative), a Vermont and New York sales agent, and an Adams native I am a 1984 graduate of the Lee Institute of Real Estate. I have been an active part of Berkshire County Real Estate for more than 25 years. Although I have lived in many parts of the country, I call Adams my home and have been back here since the 80's. I have been with STEEPLEVIEW since it's inception in 1998. A Multi-Million dollar selling agent in Berkshire County for many years, I pride myself on professionalism and compassion for both the home seller and home buyer. I have experience in modular construction, and can guide a buyer through purchasing land and building their dream home. Helping many first time home buyers realize their dream has been has always been a pleasure for me. Watching and assisting buyers and sellers moving on to the next stage of their lives has been a most enjoyable part of my career. I am thrilled when I hear from or see a past client and enjoy the referrals they send to me! Real Estate has allowed me to enjoy traveling with my family and friends, learning about different cultures and sharing that knowledge with those around me. If you see me on the street or in a store, Stop Me! I'd be happy to discuss Real Estate with you!
Ruth Goyette (Broker/Associate-Ad Manager)
Ruth Goyette (Broker Associate)
Growing up in the area and residing in Adams, I am proud to call The Berkshires my home. Real estate piqued my interest while I was teaching music in the public school systems of North Adams and Adams-Cheshire during the 80's and 90's. My real estate career began nearly 20 years ago when I passed my Massachusetts State Real Estate Exam, obtained my MA real estate license and started my business with Steepleview Realty the year it opened its doors…1998. Since then I have acquired real estate licenses in New York and Vermont, giving me greater opportunities to work with buyers and sellers in the tri-state area and helping them to achieve their real estate goals. I attribute my success in the real estate business to Steepleview Realty's team oriented approach, on-going educational opportunities and training sessions provided by the company AND to my prior professional experience as a licensed music educator in the region, working with faculty, students and staff where I developed many of the skills I use on a day to day basis with my clients and customers. When I'm not immersed in real estate, I love to travel, spend time with my family and friends, sing, and serve the community at large through various projects and activities…where I feel I can make a difference in people's lives. My husband Paul and I have three grown children: Evan, Katie and Nathan and 2 grandchildren.
Christine Girard (Broker Associate)
A lifelong resident of Berkshire County and a graduate of MCLA I hold a Bachelors Degree in marketing. I have been active in business management and real estate for over 20 years. Specializing in Residential and Multi Family sales and development. I am a member of the North Adams Traffic Commission and on the board of directors with Landmark Credit Union. I am licensed in Massachusetts, Vermont and Florida. I can assist you in any of these states in purchasing or selling a property.
Cindy Gross (Broker Associate)
A native of the Berkshires, my professional background and passion for working with families and children led me into the world of real estate. I am an experienced Realtor who cares about getting things done and doing them right. Whether you are interested in buying or selling property, I look forward to working with you.
Sean Taylor (Sales Associate)
I was born in Boston, but raised in Connecticut. I settled in the Berkshires 18 years ago to open up a restaurant. I am the proud Co-Owner of Freight Yard Pub in North Adams. As my restaurant has grown to be successful and doesn't need as much of my attention I decided to go into real estate. I received my real estate license in 2007 after completing the Gateway School of Real Estate course and decided to join the Steepleview family because of their progressive philosophy. I look forward to serving all of your real estate needs .
Jason Nocher (Broker Associate)
I live in Adams with my wife Jennifer and my 2 daughters. I was born and raised in the Adams- Cheshire area, I would choose nowhere else to raise my beautiful family. I have dabbled in a bit of everything from Construction work to Managing a restaurant and owing a local Tanning Salon. For me it always comes back to my love of Real-Estate so I took the initiative to get licensed in the Summer of 2013 through the Gateway School of Real-Estate. I am happy to be with the Steepleview Realty family as Steepleview has an excellent success rate and I have worked with them personally for over 10 years.
Patricia Roberts (Sales Associate)
I joined Steepleview Realty in the spring of 2011 and have been selling real estate since 2003. I am a life long resident of North Adams with my husband Michael and two son's Shane and Tyler.I look forward to serving my past and future clients now at Steepleview Realty.
Pam Boudreau Rosasco (Sales Associate)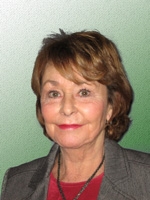 As a Berkshire native with a vast knowledge of its many small town neighborhoods, my aim is to use my knowledge of the area to represent sellers and assist buyers in finding their perfect dream homes. I am a graduate of the Gateway School of Real Estate and a proud alumnus of MCLA, with a B.S. in Business Administration. I am the liaison to the Williamstown Chamber for Steepleview Realty. I currently reside in Williamstown, Ma. where I raised my three children.
Bonnie Hayden (Sales Associate)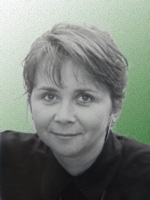 I have lived in the Berkshires for most of my life and my family and I love what it has to offer. From outstanding music, theater and world class museums, to countless recreational activities, the Berkshires have it all. I would like to have the opportunity to meet with you and discuss your needs and wants for either the purchase of a future home or the sale of a present one. I truly enjoy what I do and look forward to hearing from you.
Matt Foley (Sales Associate)
Having been a lifelong resident of Pittsfield, I know the area very well. I attended Taconic High School and Berkshire Community College, graduating with a degree in Business Administration. I am also a graduate of the Gateway School of Real Estate. I love the Berkshires and wouldn't dream of living anywhere else. I hope to serve any and all of your real estate needs, whether buying or selling a home. In my limited free time, I love golfing, bowling, and spending time with my wife, Jen.
Cory Evangelisto (Broker Associate)
I have lived in Berkshire County all my life. I enjoy outdoor activities in my spare time, such as running, basketball, and skiing. I've been working and investing in Real Estate since 2010 when I started with fixing and flipping properties. I have always had a passion for real estate and am eager to learn every aspect that the field has to offer. I can't think of a better place to continue working in real estate than with Steepleview Realty.
Chris Lipa (Sales Associate)
A University of Massachusetts - Amherst graduate with a degree in Economics and a focus in Finance/Marketing from Imperial College in London, England, I have worked in the financial sector for over 10 years. During that time I was the co founder of a private equity firm based in San Diego, CA, which was sold in 2007. I then turned my attention to commercial real estate where I helped put together an investment team that continues to purchase and manage properties throughout the country. As a Pittsfield native, I have decided to call the Berkshires my home and would welcome the opportunity to assist you in buying or selling real estate and prove to you why this is such a great place live.
Christina Randall (Sales Associate)
I'm a lifetime resident of Berkshire County and have been an realtor for several years . Owning my own business for over 24 years, along with an active involvement in
the community, and endless activities gives me the edge and the expertise to help you accomplish your goal of selling or buying a property. I look forward to serving you in your real estate sale or purchase whether its a single family home, multi- family, commercial , or land.


Maureen Kirby (Sales Associate)
I am a Berkshire County native having grown up in Dalton and now residing in Lanesborough for the past 15 years. Upon graduating from Berkshire Community College, with a degree in Hotel/Restaurant Management, I moved to Southern California for six years and then returned to the Berkshires to plant my roots. I have worked in the restaurant management field for 25+ years where I developed my strong organizational and communication skills creating a high level of customer satisfaction. I became a licensed real estate salesperson in 2015 and decided to join the Steepleview Team known for producing excellent results with their team work and effective marketing strategies. I welcome the opportunity to assist buyers and sellers with their real estate needs.
Barbara DeMers (Sales Associate)
A native of Northern Berkshire County with large family ties in the area. First licensed in Real Estate in 1993. I consider real estate my career, not a job. My passion and experience allows me to mentor new fellow realtors and watch them succeed in the industry. My extensive experience includes working with both buyers and sellers with special interest in commercial real estate. I'm elated to be part of the Steepleview team and look forward to working with you for all your real estate needs.
Amal Gerlitz (Sales Associate)
Amal Gerlitz ( Sales Associate) A Pittsfield native. Recently married I live in Pittsfield with my family. I chose to stay in the Berkshires because of all it has to offer from the amazing artistic culture to the nature that abounds us. I have a keen eye on the real estate market and I am excited to be able to share and help others find their homes in the Berkshires.
Cristian Sanchez (Sales Associate)
I recently graduated with MCLA's class of 2016, with a degree in Business and a minor in Economics. I studied business abroad in Shanghai, China and Florianopolis, Brazil. I am a polyglot, speaking English, Spanish, French and Portuguese. I have lived in Berkshire County for 10 years and obtained by real estate license through "Gateway School of Real Estate" .
Vivienne Jaffe (Sales Associate)
I'm New York City-born, and raised in both the countryside of New York State and the suburbs of New Jersey. My husband, Marc Jaffe (former Editorial Director of Bantam Books and still working as an editor), and I have lived in Williamstown since 1996. For many years before that we lived and worked in New York and summered and weekended in rural Berlin, NY. I have worked in book publishing and as a freelance editor as well as in newspaper production and, early on, in the field of counseling, for which I earned a Masters degree. I serve on Williamstown's Housing Committee (formerly Affordable Housing Committee), am a member of Congregation Beth Israel in North Adams and take a lively interest in the various goings on in the Northern Berkshires. I love to read, listen to music, watch movies, dance and theater, and visit museums. I'm trying to learn Mah Jongg. I'm Granny V to Sonia, born in May of 2015 and now living in Northampton with our daughter, Eva, and her husband Pete. I'm also MoB (Mom of Ben), a 2003 graduate of Mt. Greylock and touring musician who still considers Williamstown home even though he lives in LA (honeyhoneyband.com). Real estate has long been a fascination of mine. I took the Gateway School of Real Estate course for licensure (and the plunge) in 2013. I really enjoy putting to use my growing knowledge, experience and enthusiasm for real estate to help people who are planning to move onto the next stages of their lives. Whether it means selling, buying, upgrading or downsizing, I like to think I help make these important life transitions as smooth and manageable as possible by knowing what the steps are and carefully guiding my clients and customers through them. I hope I'll have the opportunity to get to know you as you embark on your adventures in real estate!
Bruce Cumsky (Sales Associate)
Bruce came to the Berkshires in 2001, via New York and Martha's Vineyard. Born and raised on Long Island, NY, he received a BFA, studying ceramics and design, before moving to Martha's Vineyard. Opening first, a gallery, followed up with retail shops in Southampton, NY and Key West, FL. All starting at the age of 21. A dozen years later he moved to Manhattan and began a career in advertising with Young & Rubican/NY, rising to Senior Creative before going on his own, with his wife, to build their own ad agency – which continues to this day in Egremont. His love for real estate has followed him for 30 years. It took him 15 years to find the perfect house for he and his wife which attests to his dogged and patient nature. He brings that drive to Steepleview, for both buyers and sellers. He knows South County thoroughly and brings his 30 years of marketing experience to every listing. If you are looking for an agent that knows the Southern Berkshire market and will find you your dream house OR looking for an agent that will bring sales and marketing experience to best represent your property with dogged determination…look no further.
Justin Wellspeak (Sales Associate)
Berkshire County born and raised. I graduated from Hoosac Valley High school and studied Liberal arts at Berkshire Community College. I have a long history of sales and looking forward to starting my Real estate career with Steepleview. I grew up in Cheshire but currently own a home in North Adams. I enjoy golf, snowboarding, guitar and meeting new friends.
Amanda Dabrowski (Sales Associate)
Amanda Dabrowski is a graduate of Massachusetts College of Liberal Arts in North Adams Ma and a Mt. Greylock High School in Williamstown Ma. She has lived in Berkshire County for her entire life and has strong family roots and a large circle of friends. Her and her husband Jacob are raising their son Nolan in the Berkshires because they want him to be close to family and always be able to share with him the community that they grew up in. Amanda has over ten years of experience in the Banking and Finance world and loved helping customers with all of their financial dreams. She is extremely personable, detailed oriented, and knowledgable. She is now perusing her career in real estate and is incredibly excited to assist clients with selling or buying homes in the beautiful Berkshires. A place that she believes in her heart that should be everyone's "Home" or "Home away from Home" because of all that it has to offer.
News from Steepleview!
Posted: 08/10/2016
We continuously outperform the competition selling Real Estate in Berkshire County - see why!
Posted: 07/09/2016
We now have the ability to feature all of the Berkshire County and Southern Vermont listings from all Real Estate companies participating in the MLS Listings.
Open Houses and Calendar of Events
There are no upcoming events listed.